Summer Camp Pricing
$5.00/hour for drop-ins ($4.50/hour if you bring 2 or more kids)
I commit to being at the Artwing Room # 5 Monday-Friday 3:00-5:00.

Earlier hours (from 2:00 on) available by special arrangement.

The 2018 Summer Camps will still not include Doll Camp this year because I moved to Artwing so late (mid July). Because I love textiles and want to pass those skills on to the younger generation, I will offer Textile Tinkering on some after school days, which will include sewing on sewing machines for kids. I hope to be ready to hold doll camps again next summer, in 2019..

The indoor playspace at the Artwing now has both AC and an air purifier, because of all the smokey days we've been having.
You can request to have me set up one of these projects, if you sign up for 4 or more hours. The project I choose each week will be announced on my facebook page. (which hasn't been put up yet) as helga's Playhouse. I also post events on Ashland Mother's Medicine Wheel, and sometimes on Ashland Peeps, and Talent Peeps facebook pages
The choice of additional projects is:
Sewing on a sewing machine (doll clothes etc.)
Needle felting
Fairy houses
Bead weaving
Embroidery stitches
Making large clay scenes & dioramas out of non-hardening plastilina
Macrame
making doll foods out of sculpey


Powered by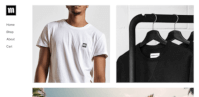 Create your own unique website with customizable templates.