After 35 years in Ashland I moved to Talent in December 2014. I was still holding summer camps in Talent 2015-2017, but because my new home is smaller I was more limited. When the opportunity came to move into a bigger space in the Briscoe School's Artwing - I jumpedat the chance and moved my Playhouse back to Ashland. The move started on July 7th, and I started holding classes in the Artwing Room 5 on July 23rd. That late start did not allow me to enroll kids into week long summer camps. The summer's classes will have the same basic core activities till school starts. There will not be an option to enroll in doll camps yet in 2018. I'm hoping to hold a doll camp in 2019. Meanwhile I plan various textile tinkering workshops during my after school activities.
Now that school has started, I am allowing kids to drop in and try out the activities. The drop in option continues until my enrollment fills. I limit class size to 6 kids. I am committed to being at the Artwing from 3-5 every Monday through Friday. If anyone wants to come at an earlier time, just call me at 541 488-0155 to reserve the hours. I'm willing to hold classes for a minimum of 2 kids (so round up some friends). I will hold special classes every Saturday, with themes such as Lego Lounge, sew-along Saturdays, making doll accessories, etc. I will announce the Saturday workshops on Ashland Mother's Medicine Wheel facebook page, and on my own facebook page for Helga's Playhouse. (it's not up yet).


Core Activities of 2018 Summer Camps

Lego building with vast variety of inspiring Lego pieces.

Playmobil miniature world to make up stories with.


Sculpey polymer clay to make beads, miniature doll foods, small sculptures. Modeling clay for making large scenes.


Legos

To make creative building easier with the many kinds of Lego pieces, they are all organized by type of piece. No more need to dig through a bin of Legos just so your kid can find a piece. I have been teaching Legos at the Ashland Library for years, and have collected pieces into large boxes with these themes: cars and strange vehicles, space and robots, houses and castles, and technics. There are many instruction books to use, if they want to learn a few tricks. I find that some kids like to work with Lego instructions, and others prefer to invent on their own. Either style is welcome and encouraged.

I prefer that kids in Lego camp are at least 5 years old (depending on skill level). I have had advanced builders stay engaged and challenged up to whatever age they remain interested in Legos. I've had great builders as old as 15, and encourage girls to build too.

If you sign up for several days, they will of course stretch their skills. They will use the many unique pieces, which I've collected at yard sales over the last 20 years.

Since they don't get to take their creations home, I take digital photos for you to show others what your kids made. Those photos will be shown on my facebook page : Helga's Playhouse.

I now have room for about 6- 8 kids at my new Artwing studio in Ashland. So round up a few kids who love to play and build together. Then reserve the days of your choice. I need to know by the day before which days you want to come. My camps are with flexible hours at the Artwing Room 5. I promise to be there Monday- Friday 11:00-3:00. Other hours and Saturday hours by arrangement. Call to set up special hours.


Drop ins are always welcome, if there is room that day. Please call by 9:00am that morning to check whether there is room to come that day.

Dollhouse

This is a larger size dollhouse for an 11" doll about the size of Barbies. I don't have any Barbies, and maintain a Barbie-free zone. The dolls I have are called "only hearts club". They have natural body proportions and are totally flexible. The house has many furnished rooms, and a campground too. The dolls have a large wardrobe to dress them in.


The dollhouse is set up inside my air-conditioned house. I don't think I'll set it up in the Artwing in 2018 summer. However, you can make an appointment to play with it in my Talent home.

Playmobil

The Artwing has lots of room on the floor to set up playmobil scenes. There are houses, mountains, castle, cars, and animals that inspire kids to make up elaborate stories as they play and re-arrange the scenes. It is perfect for kids as young as 4 to do open-ended play with.

I have put together a very complete collection of miniature Playmobil toys. If you are not familiar with this german toy system, you can

find more information here

.

The Playmobil world will be set up all summer long. The theme of what's set up will change throughout the summer, and kids can request themes too, since I have more than can fit on the floor at the same time.

Sculpey Clay

Because I have an internet business making miniature doll food, the clay table for the Sculpey clay is available all summer long in a workshop room at my Talent home. This polymer clay can be made hard by baking at 275 degrees in an oven which I use. Some kids want to make doll food, but other small things like beads or sculptures can also be created. We work small with the sculpey clay, because it is quite expensive, compared to the plastilina (non-hardening) clay that I use for making diorama scenes.


I will always have the non-hardening plastilina clay available to make figures or diorama scenes at the Ashland Artwing. You can take it home and pay the cost of $3.60 per pound. Then, when you don't want it anymore, you can return the piece for me to take apart and melt down the clay again. This type of clay is the ultimate in recycling potential - and I teach how to do this too.


Other Weekly Projects

·

Needle felting

·

Fairy Houses

·

Bead weaving

·

Hand sewing
. sewing on a sewing machne
.

Embroidery stitches

·

Backstrap weaving

·

Making large clay scenes & dioramas out of plastilina
Powered by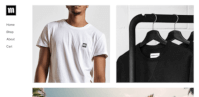 Create your own unique website with customizable templates.